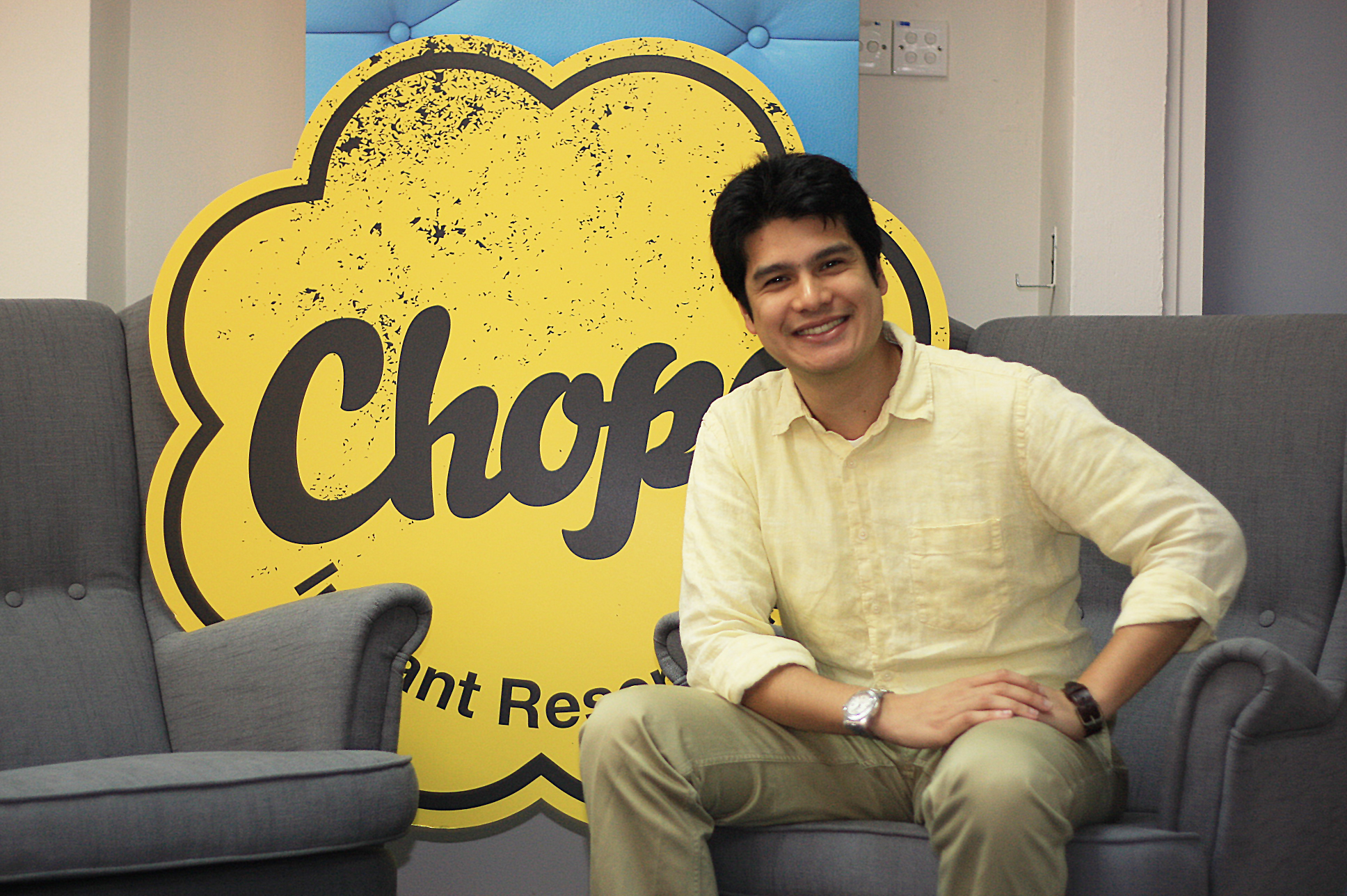 Chope co-founder and CEO Arrif Ziaudeen. Photo credit: Chope.
Singapore-based restaurant discovery and booking startup Chope announced today it's raised a fresh round of funding worth US$13 million.
The round is led by Asia-Pacific investment firm Square Peg Capital and joined by C31 Ventures and Moelis Australia. Existing investors NSI Ventures, Susquehanna International Group, DSG Consumer Partners, and SPH Ventures also came in for a top-up.
The entire amount is raised, Chope co-founder and CEO Arrif Ziaudeen tells Tech in Asia.
Why don't diners have real-time info about restaurants the same way they do about their taxi?
"Square Peg specialize in investing in marketplaces and really did their homework on Chope," Ziaudeen says of Chope's new investors. "I joke that they may know our business better than us!"
Square Peg are also Uber investors and they participated in PropertyGuru's US$129 million round in June 2015.
C31 Ventures, the venture capital arm of mall owner and manager CapitaLand, got in the deal thanks to an existing relationship between Chope and its parent company. This included things like restaurants in CapitaLand malls using Chope's management systems and digital marketing efforts. It also involved a chatbot concierge service called Sparkle, which allows users to book Grab rides, reserve tables at restaurants, and browse retail products.
Ziaudeen says the continued partnership gives Chope access to more business in China, where CapitaLand operates several malls.
Chope will use the funding to hire more staff and improve its products and customer support. It will also focus on new services. "There's dozens of problems to solve," says Ziaudeen. Restaurant discovery, no-show bookings, dynamic prices based on workload, and payments are some examples he offers.
"Why don't diners have real-time info about restaurants the same way they do about their taxi?" he muses. "It's time for us to expand our business scope beyond purely reservations to the full dining experience. Of course we'll also be doubling down on our core business, because there's still so much growth in that market too." Ziaudeen doesn't offer more details in this regard.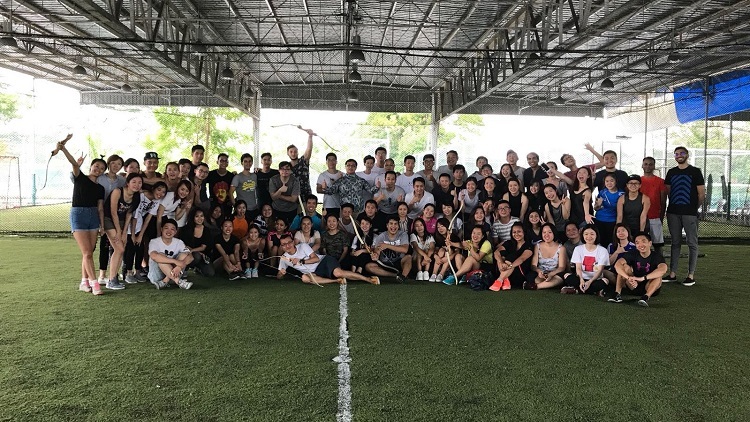 The Chope team. Photo credit: Chope.
The food market
Chope operates in eight cities in Singapore, Hong Kong, China, Thailand, and Indonesia. Out of its more than 2,500 restaurants, the company says that over 60 percent are outside its home city, with the fastest growth coming from Shanghai, Hong Kong, and Indonesia.
Last year, it expanded to Indonesia by acquiring local startup MakanLuar. At the time, it had around 1,300 restaurant clients. Although it will keep considering other acquisition opportunities as they come, Ziaudeen says that's "not a core part of our strategy."
The startup operates in a busy market with both local and international competitors. HungryGoWhere is a Singaporean staple that also operates in Malaysia. It recently partnered with food delivery company FoodPanda to expand its business into the takeout space. Germany-headquartered startup Quandoo has a presence in 12 countries, including Singapore and Hong Kong in Asia.
Other competitors include Burpple, Eatigo, and Offpeak, although the last two focus more on filling empty tables at restaurants during less busy times of the day.
According to SimilarWeb and AppAnnie, Chope enjoys better traction than most of its major competitors in Singapore, even though this data doesn't always paint a full picture. Ziaudeen does not reveal any figures regarding users and revenue, saying only that Chope is "the transactional app of choice for over a million diners."
Chope previously raised US$8 million in 2015.
Converted from Singapore dollars. US$1 = S$1.35.