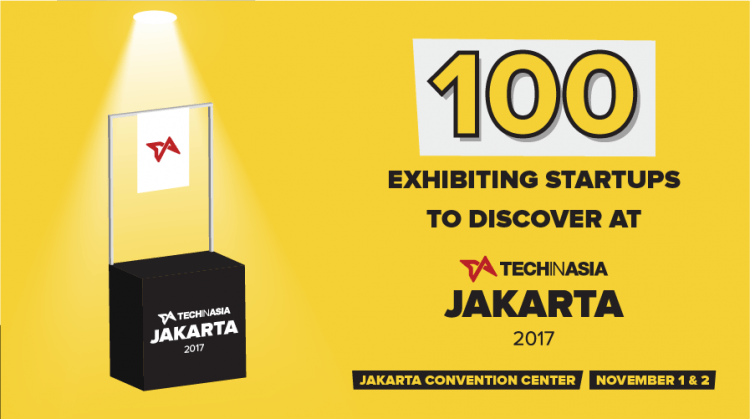 In less than two months, Tech in Asia would be welcoming its biggest crop of exhibiting startups – all 280 of them at our sixth edition of Tech in Asia Jakarta this coming November 1 & 2.
From increased visibility and exposure, to potential funding, leads, having your #startup's details sent to all attending investors and more, there's a plethora of opportunities waiting for you to unlock at Bootstrap Alley.
Booth spaces are filling up fast, so if you're a fledgling startup ready to showcase your product to 6,000 attendees, apply for your booth before all slots are taken!

---
And now – a peek into our first 100 exhibiting startups:
Ad Tech
Analytics
Artificial Intelligence
Clean Tech
Cloud Computing
Crowd Sourcing
Design
E-Commerce
Education
Enterprise Solution
Fintech
Food Tech
General Internet
General Software
Health
Lifestyle
Logistics & Transportation
Media
Navigation
Productivity Software
Professional Services
Real Estate
Search & Discovery
Sharing Economy
Social Networking & Communication
Software as a Service (SaaS)
Travel
Others
---
Bookmarked some of them already? Now it's time to meet them face-to-face and find out more about their product and team! All you need to do is get your conference ticket: on top of checking out the exhibiting startups, you'll also get access to our 7 content stages and other networking opportunities.
To top it off, here's a sweet deal – take 15 percent off (code: tiajkt15) when you purchase your pass by 22 September, 11:59PM (GMT +7).
Never miss a story.
Sign up for an account and get the latest & best stories in your inbox, every day.
Sign me up!