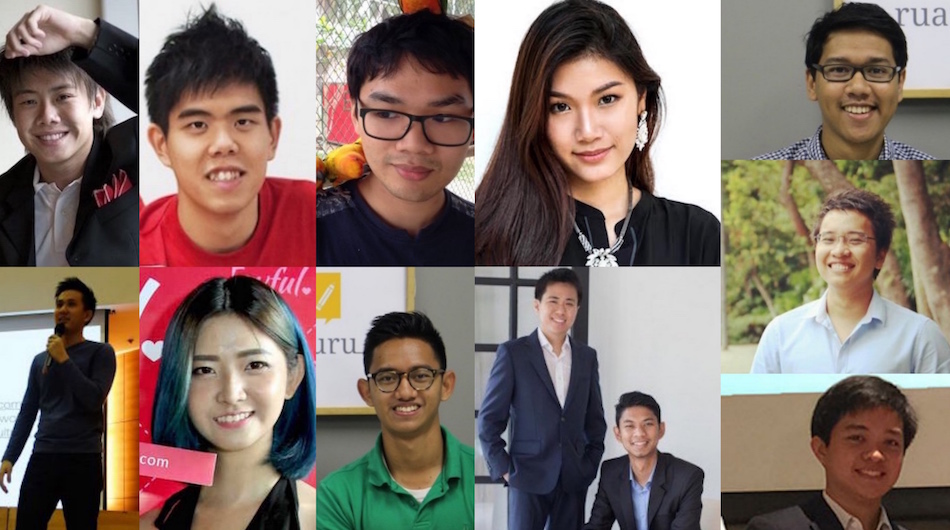 When it comes to building a successful company, most people would look at entrepreneurs with a wide skillset, deep network, and a track record for carrying out their vision. Those things develop with age.
However, today we want to shine the spotlight on 12 young people who are doing awesome stuff in the region.
These 20-somethings have dared to create promising businesses in a range of sectors, including ecommerce, logistics, mobile apps, and even renewable energy.
In no order of merit, here's our dynamic dozen:
Age: 28
Carousell's genesis goes back five years, when Siu Rui and his friends went to Silicon Valley to serve as tech interns while squeezing in some classes at Stanford. Once back in Singapore, they joined a #Startup Weekend event and came up with the concept for a shopping app out of their own frustration trying to sell and buy things on the web. Today, Carousell boasts of 35 million product listings put up by its community across 12 cities around the world. The company, which recently raised US$35 million in series B funding, is backed by prominent investors like Sequoia Capital, Rakuten Ventures, and 500 Startups.
Age: 28
Any Singaporean who's done mandatory military service for the Singapore Armed Forces is familiar with "ninja vans" or food vans that turn up out of nowhere to cater to fatigued people on the field.
Those ninja vans are the inspiration for a startup Chang Wen co-founded, which specializes on next-day delivery for ecommerce companies.
Ninja Van supports over 3,000 clients and delivers about 15,000 parcels per day in Singapore, Malaysia, and Indonesia. It's working with brands such as Lazada, Zalora, Qoo10, and Shopee.
In April, it raised a a series B round of US$30 million to expand across Southeast Asia.
Chang Wen has other companies under his belt including Marcella, a custom men's clothing retailer, and Get Fitted, a tool for people to figure out if shirts sold online fit them.
Age: 23
Leandro is out to solve the problem of high electricity rates in the Philippines through his company, Solar Philippines. The firm claims to be the largest developer of solar rooftop power plants in Southeast Asia, with US$100 million in loans from banks. Early this year, it completed the construction of a US$150-million solar farm in the main Philippine island, Luzon.
Iman Usman and Belva Devara of Ruangguru
Ages: 25 and 26
Ruangguru is a marketplace for students seeking tutors in Indonesia. It's also a test-prep platform. Iman and Belva started the company in 2013 and today it's one out of just a handful of edtech startups that have reached series A stage in the archipelago.
The duo got the idea for the company when they were applying for grad school in the US. To help them prepare, they tried to find a private tutor online but discovered that the market was scattered and inefficient.
Ruangguru has so far raised two rounds of investment – with the latest led by Venturra Capital.
It's among the six startups from Indonesia that got into the second batch of Google's Launchpad accelerator program.
Benny Fajarai of Qlapa
Age: 25
Benny co-founded an Indonesian Etsy-like marketplace for handmade products called Qlapa, which just this year raised its seed round from investors led by Global Founders Capital, the VC created by Rocket Internet's Samwer brothers. But Qlapa isn't Benny's first venture. He previously built and exited Kreavi, a portfolio and job portal for creative industry professionals.
Sasha Tan of Favful
Age 26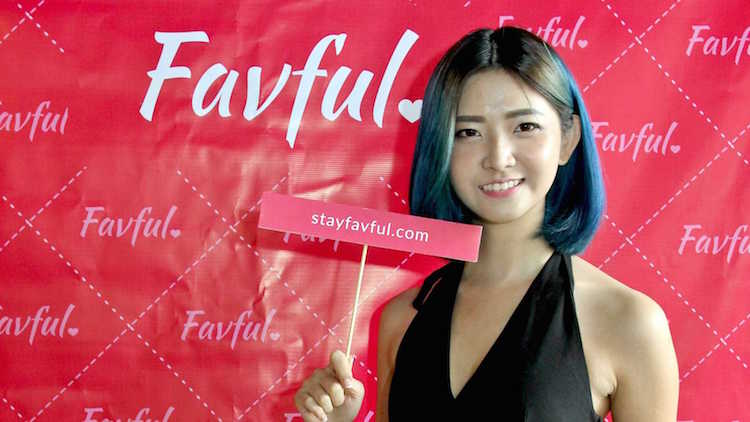 Backed by Segnel and 500 Startups before it rolled out, Malaysia-based Favful offers price comparisons, reviews, and ratings for beauty products to help users narrow down their choices and make shopping less overwhelming for them.
The company was born out of Sasha's own frustrations. In an earlier interview with Tech in Asia, Sasha shared how she ended up with very bad skin after constantly changing beauty products during puberty. That forced her to undergo drastic laser treatments. She now hopes to keep others from experiencing the same by helping them make the right choices.
Prior to Favful, Sasha started a dessert shop called Stoone in Singapore, and served as the first employee of two multimillion-dollar tech companies, HappyFresh and Booster.
Chee Hau Goh and Nadhir Ashafiq of TheLorry
Age: Both 28
Nadhir and Chee Hau are the guys behind TheLorry, an on-demand cargo transportation service connecting thousands of lorry and van owners with customers who wish to move anything – from household appliances to commercial cargo – throughout Malaysia.
TheLorry launched in September 2014 and this year, it raised US$1.5 million in series A funding from SPH Media Fund, with participation from Silicon Valley-based Elixir Capital. The company will use the money to strengthen its presence in Malaysia, introduce new services, and prepare for regional expansion.
Raeesa Sya, Bfab
Age: 26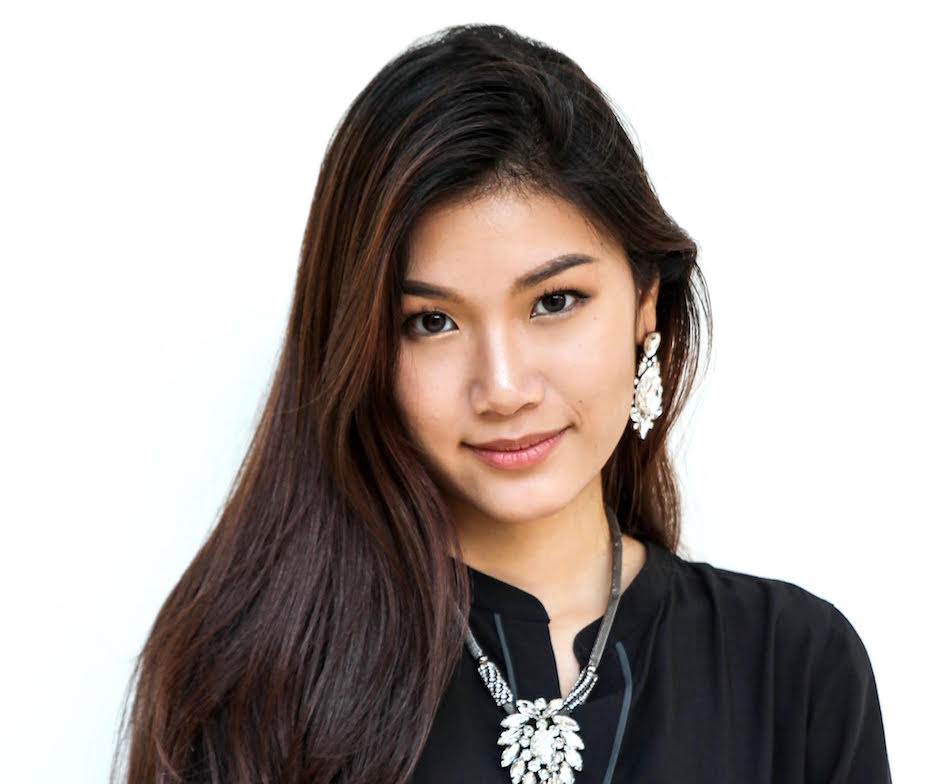 Bfab scored funding from investors like KK Fund, 500 Startups, and Captii Ventures in late 2015 – before the company had even launched. That means the investors were betting only on the idea and the caliber of co-founders Raeesa Sya, Sergey Gaydar, and Pawel Netreba, who's a former Rocket Internet executive.
Bfab, which stands for "be fabulous," offers real-time, 24/7 booking of salons and beauty professionals by people who want hair, massage, spa, nail, waxing, and makeup services. It provides an extensive list of salons in Klang Valley in Malaysia and lets users compare prices and rate the services.
The company wants to differentiate itself from other players by dealing with both customers and merchants "highly professionally." It has set up a fully fledged customer service in the form of a call center, and is hands-on in helping merchants manage their online pages.
Raeesa previously built and sold a startup that's similar to Bfab, called Lulu.
Ye Wint Ko of Bindez
Age: 26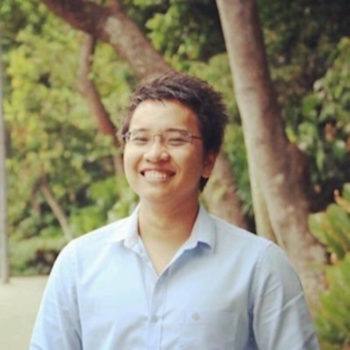 Bindez was a Burmese search engine project started by Ye Wint Ko in 2013. Ye Wint was bootstrapping while working a day job in Singapore when he met his co-founder and mentor Rahul Batra. Together, they transformed the search engine into a mobile news aggregation app that's taking on social networking giant Facebook in Myanmar.
Myanmar was virtually closed until a few years ago, when its brutal military dictatorship collapsed. The only telco operator used to be state-owned MPT (Myanma Posts and Telecommunications), which charged a whopping US$250 for a SIM card. But ever since the country opened up, cellular connections and the internet have exploded. Two more telcos – Telenor of Norway and Ooredoo of Qatar – entered the market, enabling cheap, data-ready SIMs and phones.
What's interesting is that the Burmese are going straight to smartphones, which are mostly their link to the internet. And when you talk internet, the first thing that comes to mind in Myanmar is Facebook. Facebook is the country's primary source of news and information, and publishers often post news updates and picture stories directly on Facebook. Bindez wants to change that with the help of its investor 500 Startups.
Lusarun "Trumph" Silpsrikul of Page365
Age: 26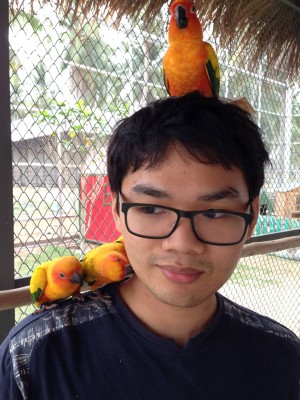 Speaking of Facebook, Thailand-based Page365 is a dashboard for online merchants on the social network. The tool allows sellers to track inquiries, orders, and complaints, and manage them all in one interface. The startup began after Trumph saw how social commerce was getting popular.
"Almost everyone knew a friend who operated their own online boutique store. One such friend approached us with her pain point and she became our first customer," he said.
While we don't know how many active sellers it's serving, Page365 has attracted US$400,000 in seed funding from Inspire Ventures and Galaxy Ventures.