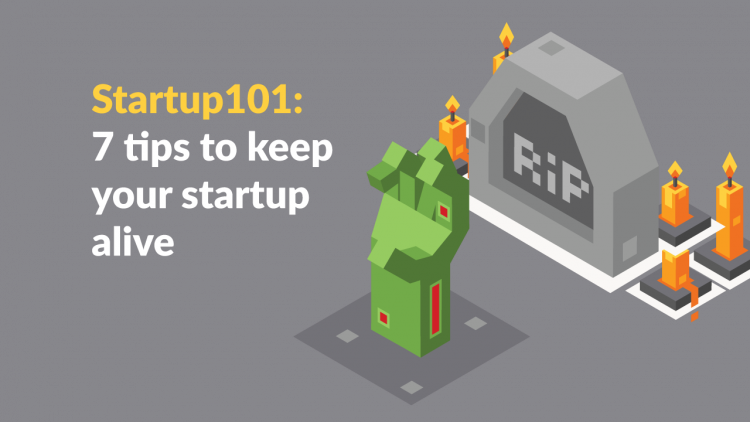 Owning a #startup is challenging. Having the financial capacity and knowledge to get a business off the ground is one thing; surviving the brutal competition and often unpredictable marketplace is another. Many startups find themselves struggling to stay afloat because they are choked by the competition, especially if they're new in an oversaturated industry. Others stumble due to poor management.
A successful startup is much more than a billion-dollar idea. Startups won't get far if they don't employ serious management strategies and know of ways to get the word out about their business.
The journey to join the ranks of successful startup companies can be a long and arduous one. But if you can pull it off, the rewards will be huge. And anyone in search of practical advice to guide your startup along the path towards success need not look further than our debut Startup 101 stage at Tech in Asia Jakarta 2016 next week.

Here's a sneak peek into what you'll learn at the sessions.
1. How to work with the media
Journalists are bombarded with press releases every day. Safe to say, a general press release is not going to get you any coverage. Find out who the relevant journalists in your field are and shape your pitch in a way that interests them. Provide interesting story angles that make your company newsworthy. Media coverage can draw more eyeballs from customers (and investors) and cement your reputation.
2. The right KPI matters
Does your metrics support your key goals? Can they provide insight into how you can improve your business? If the answer is no, you ought to rethink your KPI. For maximum traction, avoid cookie cutter KPIs and establish measurable goals that are also realistic. After all, the right KPI is the compass that leads your company in the right direction.
3. Legal responsibilities
Legal obligations are not the most exciting parts of starting up, but are critical to the health of your business and personal finances. Possessing some legal knowledge can keep you on the right side of the law and avoid any pitfalls down the road. Having access to an attorney can be helpful when legal problems with customers or employees arise.
4. Target different distribution channels
Finding a distribution channel that makes it convenient for consumers to purchase the product is crucial to generating significant profits. But betting on one type of channel can be perilous – as they say, don't put your eggs into one basket. Create a plan to target multiple distribution partners in various areas, study the benefits of different product distribution avenues and leverage on them for the best results.
5. Create a winning brand identity
Creating a brand identity starts with its definition. Your brand character should promote your business, connect with your customer base and differentiate you in the market. For a major edge in today's increasingly competitive markets, stay true to your brand to create a strong brand equity. Deliver on your brand promise and customers will return to you.
6. Take advantage of multi-channel marketing
Customers could be anywhere – and you need to be where they are. Did you know that multi-channel customers spend three to four times more than single-channel customers? Don't let them slip through the cracks! Integrate your marketing message across the vast assortment of marketing channels to engage with your audience and build up a customer following.
7. Delight customers from the first moment
First impressions last – your customer onboarding needs to be streamlined, efficient and personalised for a great experience. The onboarding process should provide insight into the product functionality, build engagement, set the right expectations, and of course, wow your customers. The secret to successful customer onboarding? Continually test and improve them, and you'll be planting seeds for future retention.
Pick up new tips to sustain the growth of your business
Make the best out of your startup journey by joining us at Tech in Asia Jakarta 2016's brand new Startup 101 Stage on November 16 & 17. Pick the brains of seasoned entrepreneurs and industry experts from Sequoia Capital, Facebook, Bukalapak, CNN and more. They will be sharing key fundamental insights that could help you reach where they are one day.
You still have one last chance to shave 10 percent off your passes with the code FINAL10 if you purchase yours before November 9! #tiajkt2016 is just seven days away. We're ready, are you?