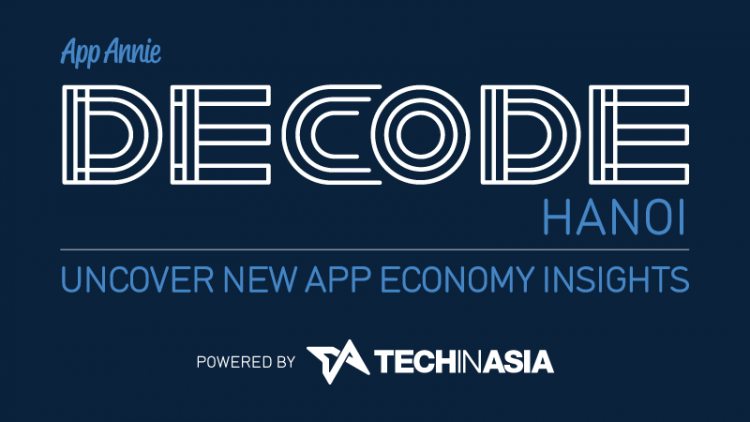 Mobile apps did not exist until 2008 when the App Store was first introduced. At the launch, users only had over 500 apps to download and enjoy. Fast forward a decade later, the App Store and Google Play have a combined library of over 4 million titles.
Along with the widespread embrace of mobile technology has come the development of an "apps culture." Fueling the booming app economy today are game apps. According to App Annie's App Monetization report, in 2015 alone, game apps generated a whopping 66 percent of global revenue in the entire app economy. And it's expected they will continue to do so in the future. By 2020, global mobile app revenues are expected to grow to US$188.9 billion.
The explosion of mobile apps has changed how companies do business and how humans behave. The app business is growing and evolving rapidly. Keep a close eye on the development of this economy with insights from the most trusted app intelligence platform, App Annie, on November 24.

Want a slice of this pie?
As the number of apps in the market skyrocket, the challenges continue to grow. How can you make your mobile app stand out from the crowd? Where should your business focus its attention right now? What's the next big money-making app? The mobile app economy presents a new wealth creation opportunity. Sometimes it's hard to make sense of it all, much less sniff out an opportunity.
But here's your chance.
App Annie is having their first ever flagship Decode meetup in Hanoi, Vietnam. Using advanced data science, industry expertise, and leading information assets, they'll be sharing their forecast of the app economy with exceptional granularity. Esteemed speakers will take center stage to provide a holistic overview of the app market – addressing the bottlenecks, untapped opportunities and upcoming trends in both the domestic and global market.
Whether you're in the mobile app business, gaming company or a developer, so long you're looking to dominate this ever-evolving landscape, this is a golden opportunity you should capitalise on!
Event details
Date: November 24, 2016 (Thursday)
Time: 6.30pm – 9.30pm
Venue: Toong Coworking Space (To Ngoc Van Branch)
Speakers
Jaede Tan, Regional Director, App Annie
Luân Nhan Thế, CEO & Founder, NCT Corporation
Event Agenda
6:30pm – 7:00pm: Registration
7:00pm – 7:20pm: App Annie Keynote: State of App Economy
7:20pm – 8:00pm: Panel Discussion –
Key mobile App Trends: Identifying Opportunities from Success Stories and Challenges in Vietnam & Global App Market
8:00pm – 9:30pm: Drinks & Networking
App Annie Decode Hanoi is free to attend. However, it's an invite-only event with limited seats. Register for your seat today! Successful applicants will be contacted by the App Annie team.