A new real estate #startup has launched in Manila, and it's taking a different approach.
While most startups put their focus on discovery of properties through listings, Getplace connects users looking to buy or rent properties with real estate brokers. Think of it as an Uber for house hunting.
We've trimmed the process from weeks to minutes.
Much like the ride-hailing app, a person simply inputs their ideal property requirements (rent or buy, property type, area, and budget) and their request gets pushed to realtors on Getplace through its matching algorithm.
The app prioritizes brokers who will be able to help the client best and allows the parties to chat, share pictures and other media, and arrange a viewing right within the app.
Also similar to Uber, it has a rating system for weeding out bad property agents.
Getplace has scored a pre-seed funding round from Japanese VC firm IMJ Investment Partners and Manila-based Machine Ventures, but wouldn't disclose the amount. Machine Ventures is a venture builder that earlier sold virtual personal assistant service HeyKuya to YessBoss of Indonesia.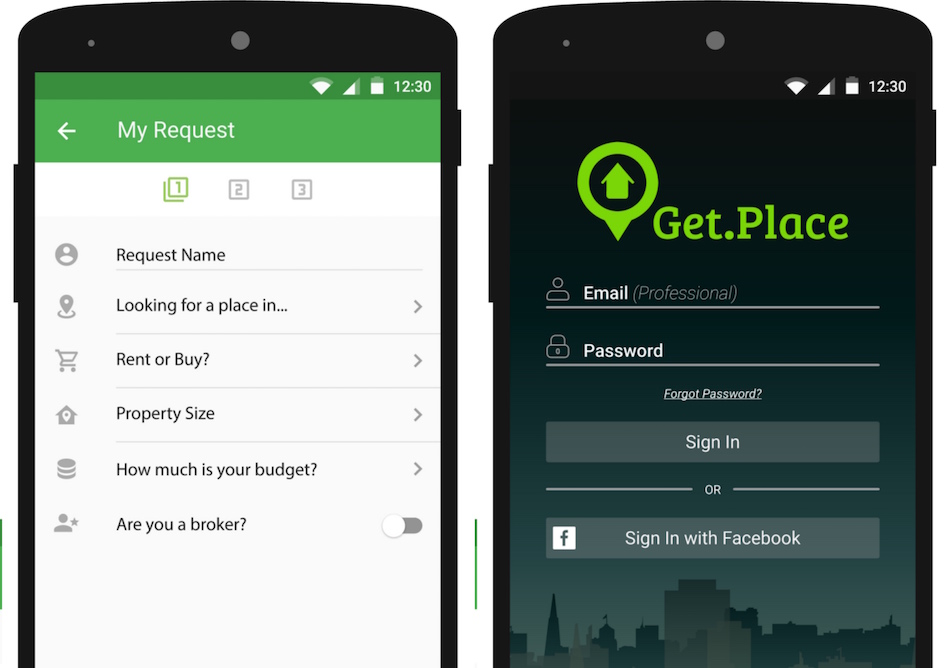 Getplace co-founder Tim Michael, who was formerly head of operations at Rocket Internet-born Foodpanda in the Philippines, says the startup is a product of the hassles they've seen with lousy listings and slow responses from brokers on listing sites. "Everyone is frustrated by the current setup. The process with listing sites is time consuming and inefficient. We have trimmed the process of finding the right property down from weeks to minutes."
This "listingless" approach might be appealing for people who have a clear idea of the property they would buy, but how about those who are still deciding and would like to browse through possible options?
"The property seeker on a listing site gets in touch with one or a few brokers who show several apartments. Those apartments might be from the listing but usually most that are shown are not from the listing but meet the client's requirements anyway," explains Tim.
"We achieve the same outcome with Getplace without all the drawbacks in between that lead to customer frustration," he claims.
Getplace makes money by getting a percentage of the broker's commission on a sale. There's no fee for brokers. Since its launch in July, the app has processed over US$400 million in requests from prospective renters or buyers, but Tim declines to share how much of that was converted into a sale, as well as other financial details such as the company's revenue.
Getplace, registered in Singapore, selected the Philippines as its launch market due to the growing property demand in the country. The company will use the capital it just raised to expand next year to new markets such as Singapore and Indonesia.